In today's visual world, image is everything and this is especially true in real estate. With nearly 95% of homebuyers using online search to begin their homebuying journey, professional real estate photography has become essential to selling new homes. According to the Center for REALTOR® Development (CRD):
Home listings with high-quality photography sell 32% faster than listings with poorly shot images.
Home listings with 20 photos and videos spend an average of 32 days on the market whereas listings with just one photo spend an average of 70 days on the market.
Home listings that feature high-quality photography and videos sell for up to $11,000 more.
Why Use Professional Real Estate Photography Services?
New home buyers scan through dozens if not hundreds of new home listings searching for the perfect place to call home. With so many listings to choose from, the odds are that homebuyers will instinctively click on the lists with the best photo. Simply sending a salesperson out to snap a few images with their mobile phone or using a rendering will never show a home's true potential to homebuyers. Professional real estate photographers know how to take images from the best angles, use natural lighting and thoughtful editing to tell a story and highlight the best features of a new home.
What Real Estate Photography Services should you use?
While professional photographs and videos will help any MLS listing stand out, there are several enhanced real estate photography services that can help potential home buyers picture themselves living a new home without even walking through it. For example, HomesUSA.com offers new home builders in Texas expanded photography services including:
Virtual Staging
We all know that staging a new home helps potential buyers envision how their new home will look furnished but staging new homes can cost thousands of dollars. With Virtual Staging, realistic furniture and home décor are digitally added to photos of the home interior. This technique enhances the character and charm of a new home so buyers can easily imagine living there.
Aerial Photography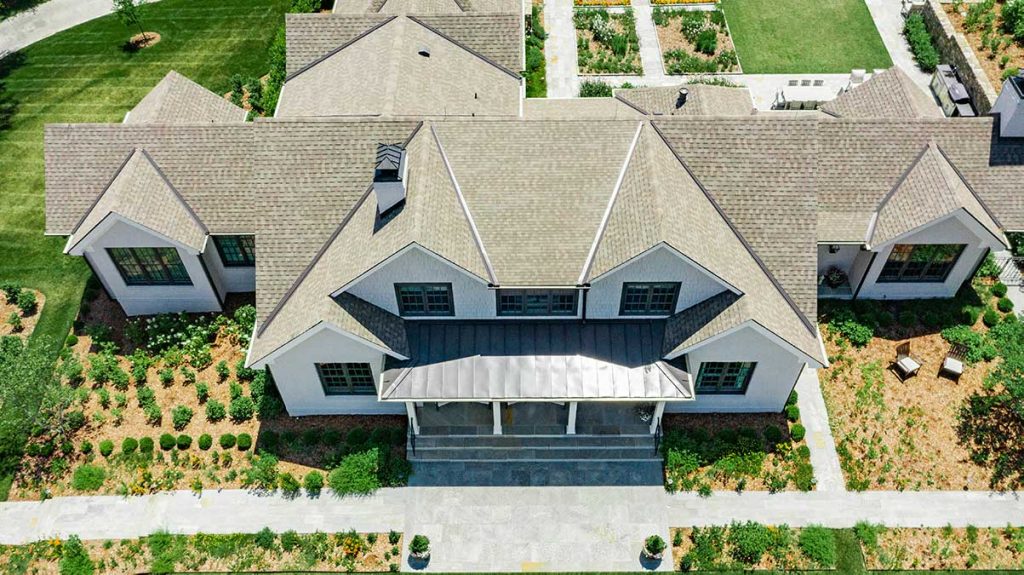 Aerial photography and video are key to making a new home builder's MLS listing stand out. Gone are the days of taking aerial shots with expensive helicopters and equipment. Today, professional real estate photographers use drone technology to provide affordable, eye-catching views of a new home and the surrounding area such as landscaping, walking paths, swimming pools, and amenity centers.
Elevation Poles
More often than not, elevation photos taken at eye-level do not provide the best view of a new home. Elevation Poles allow professional photographers to take elevation photos several feet above eye-level which provides a more engaging image for potential home buyers.
Matterport 3D Tours
The most immersive way to showcase a new home online, Matterport 3D Tours provide a 360o virtual experience that will engage and delight potential home buyers.
Twilight Images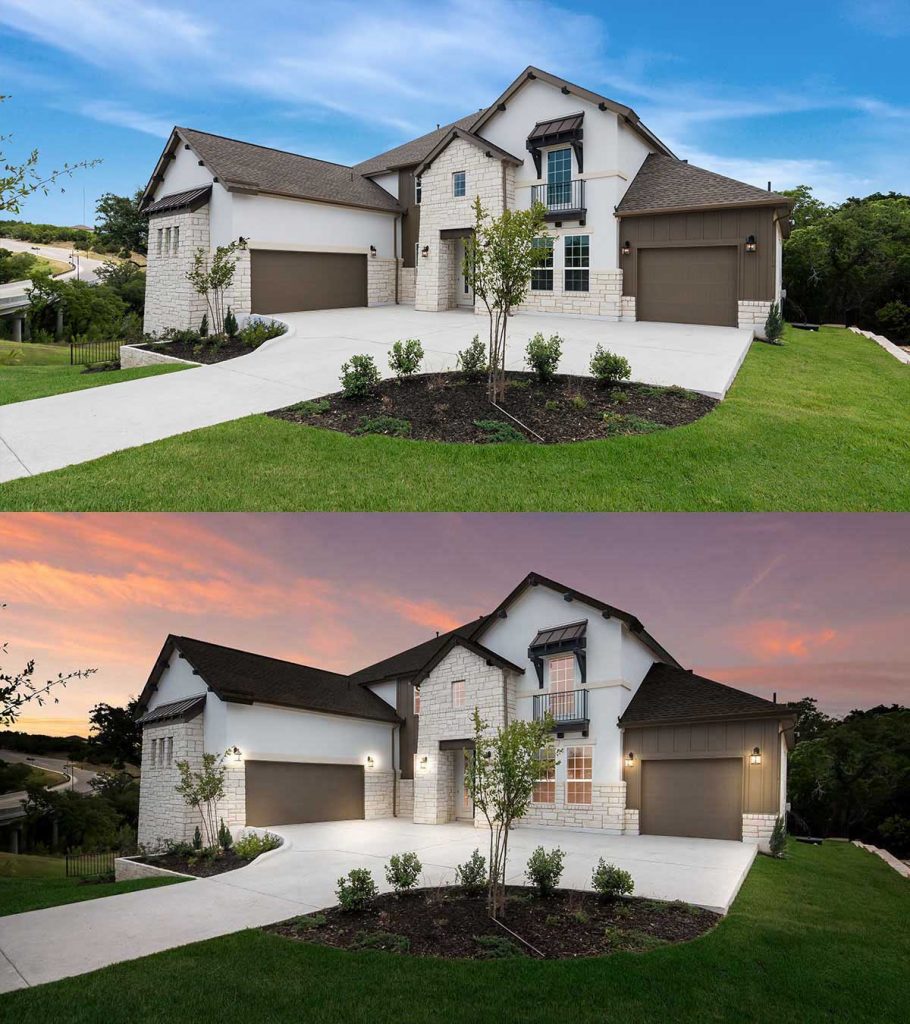 Showcasing your home with Twilight Images provides potential homebuyers with a stunning, more romantic view of a new home. Using advanced editing techniques, daytime photographs can be turned into a realistic evening shot with interior and exterior lights turned and a beautiful sunset in the background.
Virtual Tours
Providing a virtual walkthrough of a new home is another way to increase the views of MLS listings and standout to more potential home buyers. According to a study by Realtor.com, listings that included a virtual home tour get 87% more views!
Remember, the first impression is the only impression that matters. If a potential buyer doesn't like the first image they see in an MLS listing, chances are they will simply swipe to the next one.